A systematic approach to software engineering (i.e. a methodology --- a way of doing things) simplifies the process and results in software which is understandable, verifiable and reliable without stifling the creativity of the software engineer. One such methodology is the Object Oriented approach (Booch 1982), usually referred to by the acronym OOAD (Object Oriented Analysis and Design). OOAD "dove-tails" nicely with the use of object-oriented languages, such as Java, as the implementation language. Object-oriented languages encourage (enforce?) the OOAD paradigm.
Thus, unlike other programming language paradigms the object-oriented paradigm is both a programming style (Object-Oriented Programming --- OOP) as well as an approach to software engineering.
The principal features of the methodology are:
Flexibility and adaptability
Software reuse and extension
Information hiding
Consistent notation and integration of the various software engineering phases.
Reliability
So what is "object orientation"? The key element of the Object Oriented methodology, as the name suggests, is the object. An object is some real world entity which a programmer wishes to "model". In Figure 2 an "object", let us call it bob (object names, by convention, commence with a lower case letter) is shown. It has many characteristics (attributes) including: 6 sides to its body, 2 arms and 2 legs. Let us also say that this particular object's function is to add up pairs of numbers.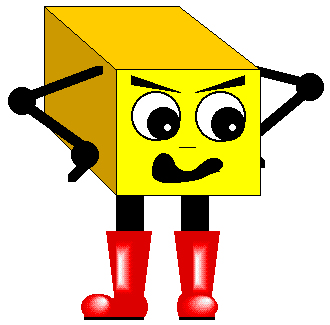 Figure 2: A "cube" object.
In Figure 3, a similar object, let us call it mary, to that presented in Figure 2 is given (except that it has 4 legs).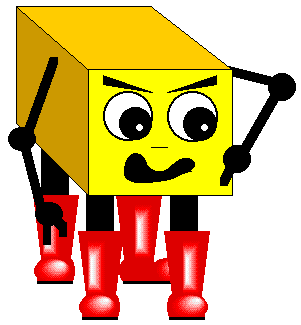 Figure 3: Another "cube" object.
In OO parlance the characteristics or attributes of an object (i.e. the "number of legs" in the example given here) are referred to as its fields, and its functions (i.e. "adding up pairs of numbers" in the example given here) as methods. Collectively fields and methods are referred to as members.
The characteristics (nature) of objects are defined by what is termed a class. In the case of Bob and Mary they might both belong to a class called CubeObject. The class CubeObject might then be described as shown in Figure 4. (Note: the form of table presented in Figure 4 is known as a class diagram and is a common diagrammatic technique used in object oriented software engineering.)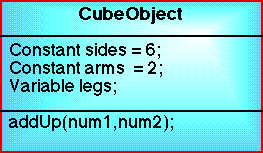 Figure 4: Class diagram for the class CubeObject.
So object-orientation is a mechanism for modelling problems in terms of things known as objects which are in turn defined in terms of a class.
The stages involved in the object-oriented approach can be mapped on to the stages associated with the general life cycle given in Figure 1. A suggested mapping is presented in Figure 5. Note that the diagram includes some techniques that we will be adopting (more on this later in the text). The key difference between Figure 5 and 1 is that the implementation has been divided into a class branch and an application branch. If the class part already exists (having been previously developed as part of some other application) then we can omit this branch. The class concept allows us to do this.
It is this distinction between classes and applications that results in the first three of the above listed features of the methodology.
Flexibility and Adaptability, and Software Reuse and Extension: Classes can be associated with many different applications (and vice-versa) and can be worked on (altered, refined or updated) in isolation.
Information Hiding: A programmer working on an application need not be concerned with detail of the operation of particular classes.
The fourth feature (Consistent Notation and Integration) is self-evident, unique to the OO approach and results in the fifth feature (Reliability) --- although this last is of course a claim made by all software development methodologies!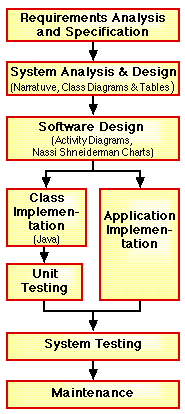 Figure 5: Refined software engineering life cycle model for the object oriented paradigm (reference to specific tools to support the process are included in parenthesis).