<![if !vml]>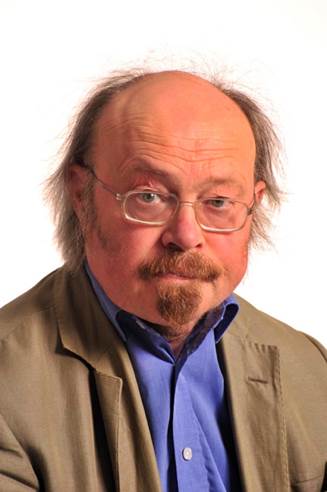 <![endif]>            Picture (2005)   Picture (1987)
Trevor J.M. Bench-Capon
Department of Computer Science
University of Liverpool
Liverpool L69 7ZF, UK

email tbc at csc.liv.ac.uk
tel (+44 151) 795 4282
fax (+44 151) 794 3715
Retirement:
I retired from employment at the end of September 2012.and am now an Honorary Visiting Professor in the Department.
I intend to keep up some research activities.
Research Interests
Advanced Informatics Applied to Law

Computational Dialectics, Argumentation and Persuasion

Practical Reasoning

Legal Reasoning

Ontologies

Knowledge Representation

Verification, Validation and Maintenance of KBS
Full Bibliography.
Some more links to papers and abstracts (and bibtex) can be found from the DBLP Bibliography Server.
A fairly comprehensive bibliography is also on my Google Scholar page.
Artificial Intelligence and Law
Editor in Chief Artificial Intelligence and Law Journal

Artificial Intelligence and Law: Special Issue marking 25 years of the International Conference on AI and Law: (2012) 20:3 pages 215-319. 
Artificial Intelligence and Law: Virtual Special Issue on HYPOs Legacy.  8 landmark Papers and a specially written comprehensive survey of 30 years of work on this topic
ICAIL Workshop on Argumentation in AI and Law: Rome June 10th 2013.  Post Workshop Resources Page
ICAIL 2015 in San Diego. Photos. 
 ICAIL 2017 at Kings College, London. Photos at International Association for AI and Law.
ICAIL 2019 at University of Montreal. Photos at International Association for AI and Law.
Article on the future of AI in Law (taken from Raconteur, published in the Times). Podcast by Katie Atkinson on AI and Law.
Lord Chief Justice's AI Advisory Group
AI and Law Bibliographies:
<![if !supportLists]>· <![endif]>Arguing with Cases
<![if !supportLists]>· <![endif]>Popov v Hayashi and the Wild Animal Cases
Argumentation
COMMA 2012 –Vienna
I was honoured to be invited to give the opening talk at this conference.
You can see the slides or the accompanying text. Picture 1. Picture 2.
DEXA 2013 – Prague
Slides of my keynote talk Structuring E-Participation in Policy Making through Argumentation can be found here


Festschrift: 22nd November 2013
Thanks to Katie Atkinson, Henry Prakken and Adam Wyner for organising a Festschrift to mark my 60th birthday. Thanks also to all who contributed to the book, and all those who attended on the day. Picture.
My D.Phil Thesis Can God be an Object of Reference?  has recently been digitized.
Updated  2 September 2013